PLEASE READ: If you have problems logging in with your old password, click the Forgot Password link in the log in screen to get an email verification to request a new password or click

Here

. If you haven't received a new password from the forum please email your username and password to webmaster@totallyamaha.com. Sorry for the inconvenience.

Dismiss Notice

All hotmail, msn, outlook, live email accounts are not receiving email notifications. The only way to remedy this is to add @totallyamaha.com to your safe senders list in order to receive notifications.

Dismiss Notice
TY4stroke: Snowmobile Forum | Yamaha - 4 Stroke
Recent Threads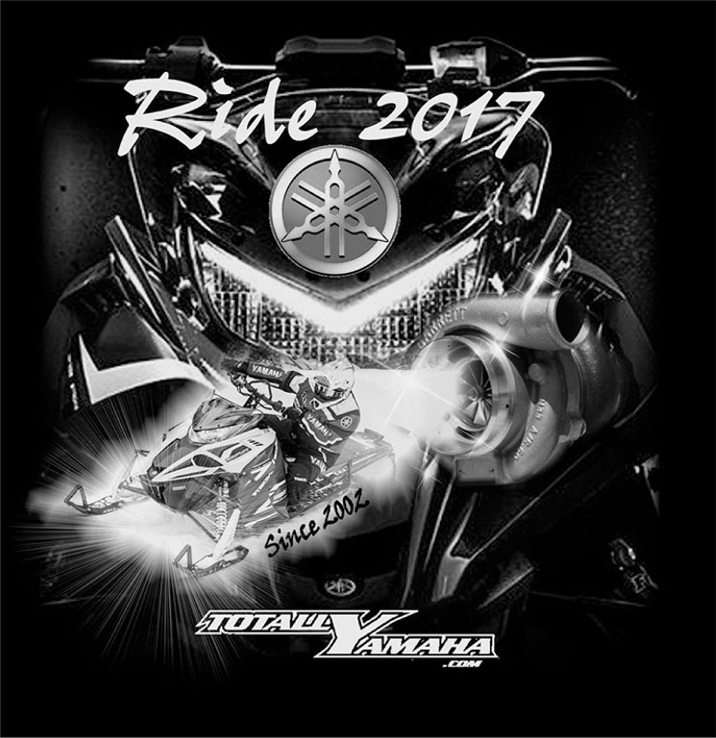 I was just informed that there are only 5 rooms open at Model Town Inn, Gwinn Mi. Please call and get your rooms booked as soon as you can or the rooms will be released to the public. 906-346-7901

This ride is Feb 10th thru 12th.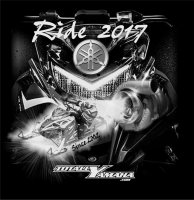 I was just informed from Boarders Inn and Suites that there are 7 rooms left and they will be released to the general public on Jan 19th, 2017. Get your rooms booked now!! These rooms will be gone as the general public has a waiting list and you will be SOL.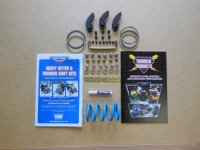 PLEASE READ BEFORE POSTING OR YOU MAY BE DISQUALIFIED.

Must be register on this site and post in this thread only to qualify for the Give-Away.
You can only post once.
If you post more than once you will be
DISQUALIFIED.
If you post anything other then the statement as stated below your post will be remove and you will be
DISQUALIFIED.
Your post must have the statement
" Please Enter Me in the Raffle"
, if
you don't have this statement in your post then you will
NOT
be
entered.
I will take entries up until
Mid Night of Christmas Eve
. The drawing will
be done
Christmas morning
and posted once drawn on
Christmas Day
!!
**Winner
will receive a choice of a Thunder Products Big Venom kit for either a Viper or Sidewinder. Your info will be sent direct to TPI and the product will ship direct from them.
**2nd...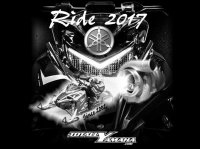 The new shirt image is now ready. I will be ordering shirts in less than 1 month. If you want a shirt please fill out the attached order and send into
Webmaster@totallyamaha.net
along with your payment via check or paypal. Thanks and enjoy the new rider shirt. More info Below.
Prices:
T shirts:
$14 ea. Sizes S thru 2XL and
Add
$2 for 3XL and $4 for 4 XL
Long Sleeve:
$19 ea. Sizes S thru 2XL and
Add
$2 for 3XL and $4 for 4 XL
Sweatshirts:
$22 ea. Sizes S thru 2XL and
Add
$2 for 3XL and $4 for 4 XL
Hoodies:
$30 ea. Sizes S thru 2XL and
Add
$2 for 3XL and $4 for 4 XL
All shirts will be BLACK ONLY.
If shipping is required it will be $6 per shirt in the US and $10 per shirt for CA, If you want to pick them up at the ride I will have your name on your orders and available at the rides that I will attend or I can arrange the TY Ride leader to hand them out. If you are order...
Pakkala Earns Second Place Finish Among World's Top Yamaha Technicians October 19, 2016 (Toronto, ON) – This past week Yamaha Motor Corp. hosted the 7th World Technical Grand Prix (WTGP) in Iwata, Shizuoka, Japan at Yamaha Motor Corp. headquarters. The WTGP is a competition that not only tests technical skill, but also the mind and effort of technicians as they work to improve customer satisfaction.

After a qualifying process that included 32,739 competitors, the field was whittled down to representatives from 21 countries. With that, it was Luke Pakkala from Oakville Yamaha that took home 2nd place in the sport bike category offering Yamaha Motor Canada Ltd. its first podium finish at the WTGP!
Leading up to the event, Luke explained how his 10 years of Yamaha dealership experience had helped prepare him for the challenges faced in the competition. The approach Luke and his dealership take with their customers helped him focus on the basics of having thorough product...