Joined

Jan 29, 2006
Messages

212
Location
Website
should i buy windshields for my 2023 srx from the 2022 catalog or wait for 2023 catalog to buy to see if things change
or buy now if supply is short
also i think i want the gt tall SMA-8LR96-20-SM one and put mirrors on it but im afraid it might be too big
or should i do the medium SMA-8LR96-30-SM the 2023 might be the medium looking at pics unless they changed them from 2022
also when will the 2023 catalog come out
thanks

Joined

Sep 19, 2004
Messages

2,253
Location
Country

USA
Snowmobile

Current Riders:
2018 SW LTX-LE
2002 SRX Custom
On the way: 2023 Lynx Xterrian 900TurboR
Vintage Riders:
1980 Enticer 300 Twin
1986 Inviter
1998 Phazer Mt. Lite
1996 Phazer Mt. Lite Mod
I'd go ahead and place your order right now once you decide what you're after. The part numbers aren't going to change and since your 2023 SRX will be blue like the 2019 and 2021 SRX's I'm sure that Yamaha will not be offering any other choices.

Yamaha is way behind the curve with releasing their accessory catalog compared to the other OEM's and their stocking levels are pretty scarce so I'd recommend ordering sooner than later for your best chance of getting what you need to start your season off right with your new SRX.

Kudos on ordering the new SRX!
Joined

Mar 1, 2009
Messages

1,813
Age

45
Location
Country

Canada
Snowmobile

2020 Sidewinder Ltx GT
I've seen a few tall windshields "SMA-8LR96-20-SM" with mirrors but it not recommended and it doesn't look right as the mirrors are pointing down. You are better off with the medium or medium sport which have the dimple marks for the mirrors.

Joined

Sep 19, 2004
Messages

2,253
Location
Country

USA
Snowmobile

Current Riders:
2018 SW LTX-LE
2002 SRX Custom
On the way: 2023 Lynx Xterrian 900TurboR
Vintage Riders:
1980 Enticer 300 Twin
1986 Inviter
1998 Phazer Mt. Lite
1996 Phazer Mt. Lite Mod
If this helps here's a picture of the Medium Sport windshield with mirrors installed on my wife's SideWinder...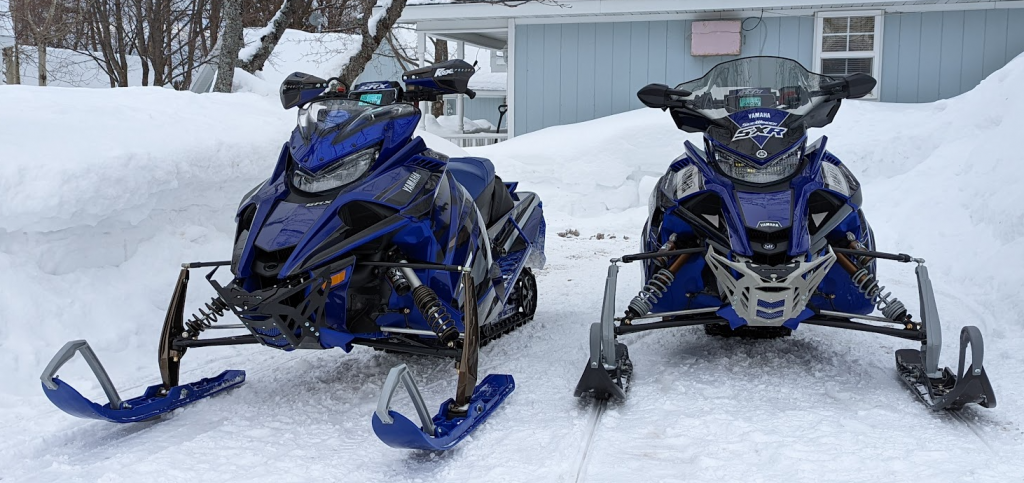 As WinderFab pointed out this windshield comes with dimples molded in each side of the windshield that makes drilling the mounting holes for the mirrors very easy. The mirrors are in a perfect location to keep tabs of what's going on behind you.