Joined

Feb 7, 2007
Messages

2,175
Location
Website
Country

USA
Snowmobile

2007 Attak - LOVE my sled!!!
ROCZTOYZ.com will be at the BigEast Powersports show in Syracuse, NY this weekend!
Fri, Sat, & Sun. Booth# 334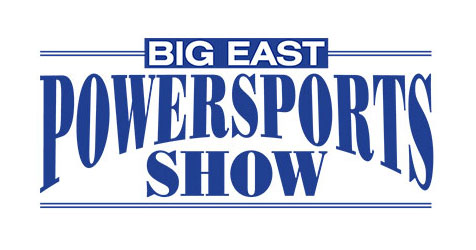 2023 Big East Powersports Show to be held September 29 - October 1, 2023 at The New York State Fairgrounds Expo Center.
www.bigeastpowersportsshow.com
Have YamaHeaters, ThumbBoosters, Heated Cases, Easy Connect COMMUNICATORS with great music, TRAIL JAMZ In-Helmet Stereo Systems,
SMART SUPPLIES, ROCZTOYZ P&P HID Lighting kits, BOOMERS In-Helmet Speakers and about everything else in-stock!
The Heated Cases have a Built in USB Port now!
Makes it even easier to use your heated case & charge your phone with minimal cords etc.
NO MORE DEAD CELL PHONE while riding!
Check out the RAD LITES, allows you to easily warn on-coming riders of others in your group while safely keeping your hands on your bars!
We have deliberately kept the cost down at $45 at the shows to make them easily affordable!
New this year:
Snap-In RAD Light mounts!
Available for SR Viper/Sidewinder & Apex & most all others.
Get that instant factory look with NO Mods to your sled!
Easy Remote headlight adjusters for Apex, RX1, SX Viper, SR Viper/Sidewinder Remote headlight adjusters.
Easily adjust your Headlight ON THE TRAIL, NO TOOLS!
Also New last & this year is THE GREASER!
It is a bolt on greaser for your Speedo Side Bearings.
Once installed, you simply grease it with your grease gun when you grease your skid.
No more ruined trips due to a failed Speedo Driveshaft Bearing!
Gives you more reliable riding time.
The Greasers are finely crafted billet Aluminum.
Stop by & check them out, we have a limited quantity available. $99.

Taking Pre-Orders for the ProCross Version, we will have a display at Syracuse $120 with a new bearing!
Viper/Sidewinder ThumbWarmer Fix Kits!
We will also have P&P 509 Ignite Goggle Power Supplies at the show.
No more dead batteries & fogged goggles!
Save your battery for when you need it & always have a backup ready to go.
ALL our kits are Plug & Play, NO modifications or wiring required.
Fast & Easy!
Come see us, will have one of the Rockettes there also!
Always great to see fellow TYers!!!
Ask about your TY'er free gift while they last!
Rock

Joined

Apr 30, 2012
Messages

259
Location
Country

USA
Snowmobile

2018 Sidewinder LTX LE, blue
2011 Apex 128, Ulmer Airbox and clutch kit, PCV, HID
1980 Exciter 300
I really like the P&P 509 Goggle Power Supply! I keep it on me in case my battery (and my spare) die during a long ride.

Joined

Mar 23, 2018
Messages

804
Location
Country

USA
Snowmobile

2017 Yamaha SRViper X-TX SE
2017 Ski-Doo Blizzard 900 ACE
2001 Yamaha SXR 700 Triple
1995 Polaris Indy Lite
I'll be there Friday evening, wearing my Totally Yamaha t-shirt!

Joined

Mar 23, 2018
Messages

804
Location
Country

USA
Snowmobile

2017 Yamaha SRViper X-TX SE
2017 Ski-Doo Blizzard 900 ACE
2001 Yamaha SXR 700 Triple
1995 Polaris Indy Lite
Posting from the show! Rock is here and handing out special gifts if you mention TY4stroke... Thanks for hooking me up!

Aaron