Joined

Dec 1, 2017
Messages

691
Age

59
Location
Country

Canada
Snowmobile

2021 SRX
2006 ATTAK
Very lounge worthy but I thought it was interesting.
I was invited to participate in a test of Dall-E which is a site that generates artwork based on a description you provide. An AI engine is used to not only understand the natural language description, it drives the creation and composition of art. The result is the AI interpretation of whatever it is you can describe.
The description I provided was;
stain glassed window with a snowmobile and a forest scene
I chose this description because snowmobiles, unlike cars aren't going to have a zillion images to train the AI from, stained glass as the medium of the artwork because its unique, and a forest just because. I think the results are interesting. Its obvious the AI engine understands what a snowmobile is but maybe not in any detail, things like the skis being the length of the sled make no sense but then nobody told the AI engine that a snowmobile is comprised of a track, engine, separate front skis, etc.. so it can only learn by observation. The result is a composite built up from separate observations (learnings) based on what makes stained glass look like stained glass, what is a snowmobile, where would you find one, and what is an appropriate depiction of the scene in stained glass. You can get very descriptive in what you ask the AI engine to accomplish and some of the results are just downright bizarre and others are quite impressive. Anyhow, I thought you guys might appreciate the subject of this test.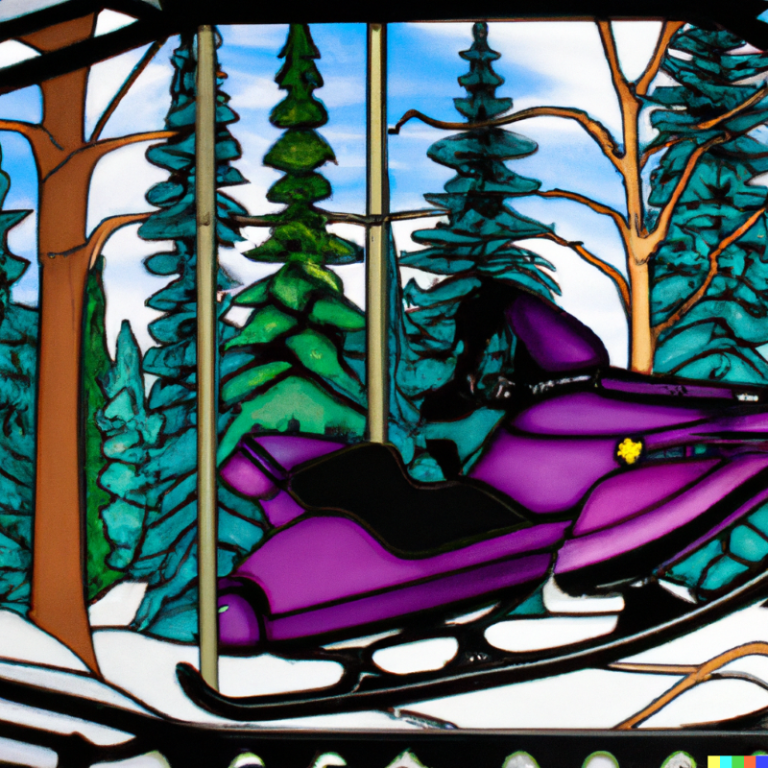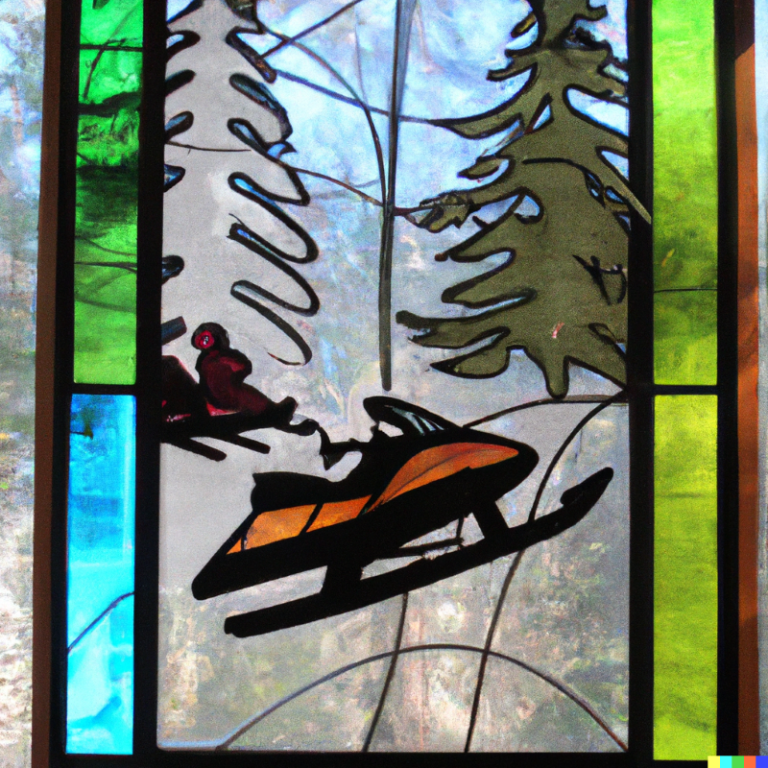 Joined

Mar 23, 2018
Messages

465
Location
Country

USA
Snowmobile

2017 Yamaha SRViper X-TX SE
2017 Ski-Doo Blizzard 900 ACE
2001 Yamaha SXR 700 Triple
1995 Polaris Indy Lite
I'm pretty sure one of those is what the new Arctic cat will look like!
Joined

Feb 26, 2010
Messages

2,262
Location
Country

USA
Snowmobile

Yamaha FX Nytro RTX SE
Foggy's Steakhouse in Christmas Michigan has stained glass windows with snowmobiles in it.
Next time I am there I'll snap a couple photos and compair.
Joined

Feb 26, 2010
Messages

2,262
Location
Country

USA
Snowmobile

Yamaha FX Nytro RTX SE
Found a couple.