Joined

Oct 8, 2005
Messages

7,494
Location
Country

Other
Snowmobile

'18 RTX 50th "Winder"
Mirrors for Procross HandGuards

I had used the BRP "2 screw" type handguard mirrors on my 14 etec. They are the ones that were used on the solid color BRP factory guards in 14 and prior, before the new clear guards came out which have a swivel mirror now.
These ended up mounting really nice, and are very stealth looking! With these procross guards, they are quite wide and stick out further them most ive seen, this allows the mirror to be mounted within the guard pretty much, and still allows for a acceptable view rearward. Before anyone asks, no they dont replace a full size mirror, but I have been using this size/style mirror since 06 on all sleds, and I just want to see the headlight of bud, that all i care about, and they dont vibrate, and they will pass Qc. mirror laws.
I wanted to use the stock large head black torx screws that come in guards kit, so I had to drill out the last hole on the procross guard, which holds on the cover plate on back, with tiny screws....Removed that last outermost tiny screw, drilled out hole with a 9/64'' bit, and then used the new black screw. The screws drew in the plastic bracket of mirror, bending it to match, and made them very tight. I added a small patch of two sided tape to backside before screwing, so they can never swivel/move. Solid!
Dan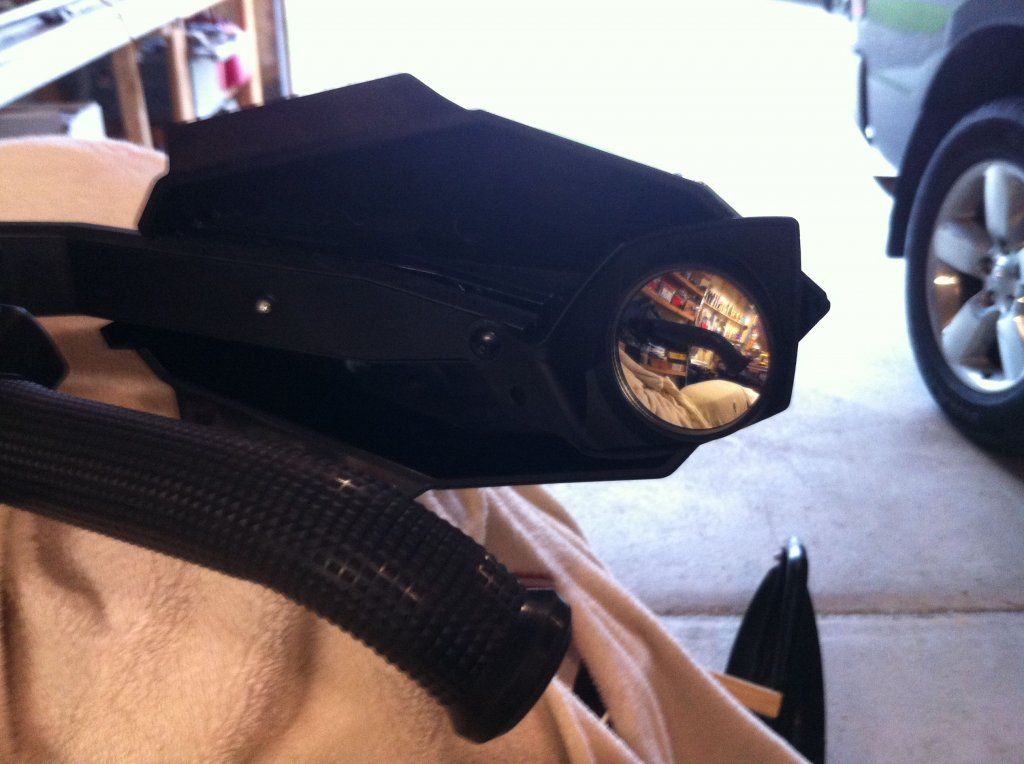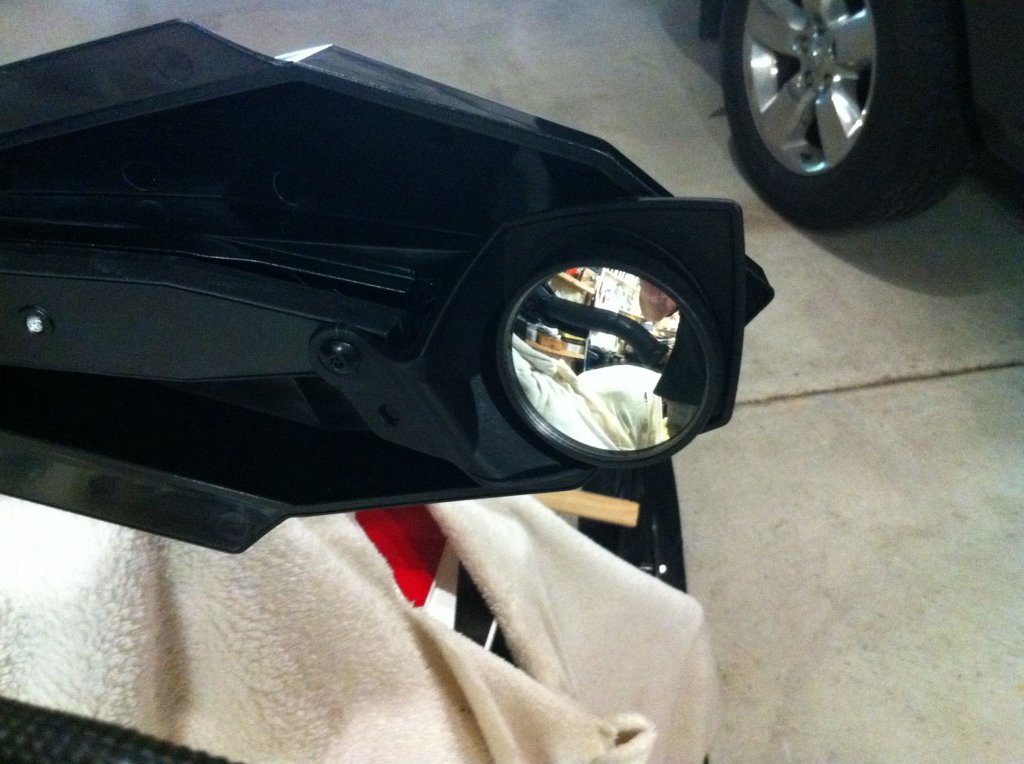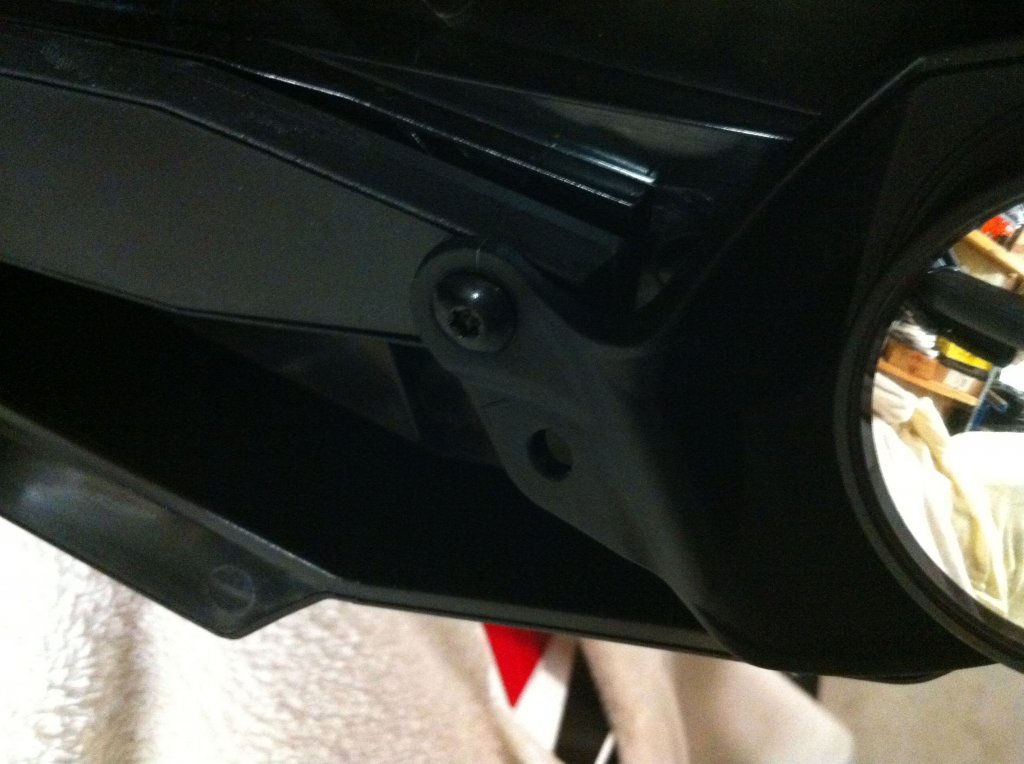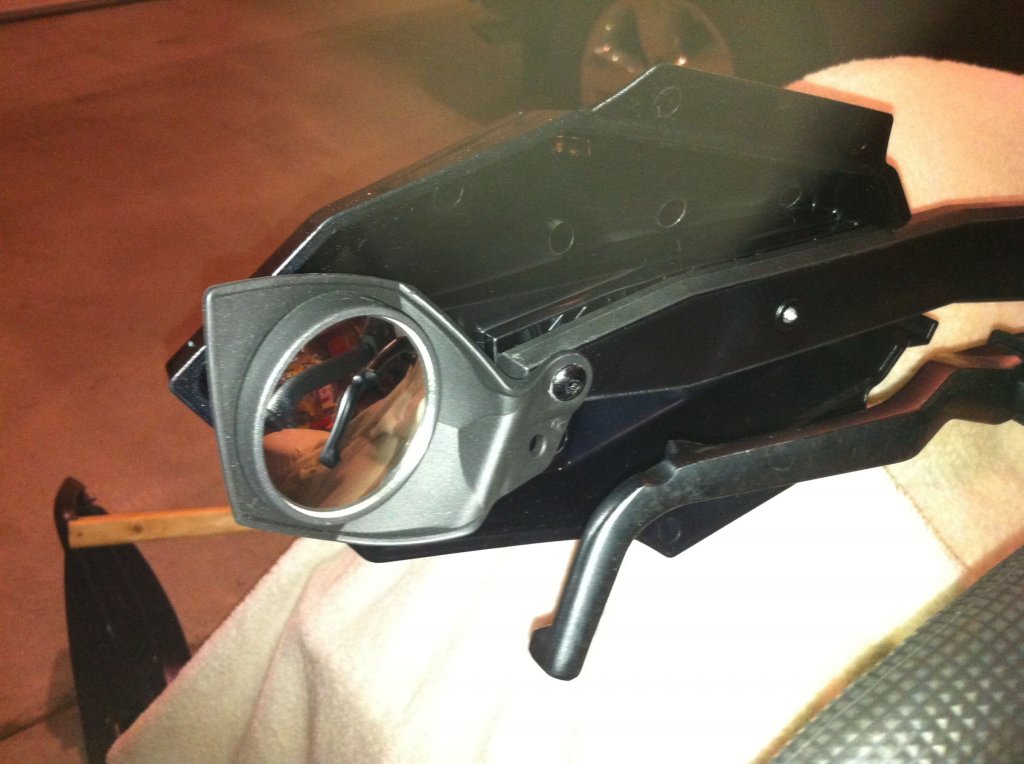 Joined

Mar 25, 2017
Messages

1,102
Age

53
Location
Country

USA
Snowmobile

"2018 Yamaha Sidewinder RTX LE 50th Anniversary Edition"
Like the cat hand guards...but I would want to be able to turn the LED's on and off when I want. What kind of switch would I need?

Joined

Oct 8, 2005
Messages

7,494
Location
Country

Other
Snowmobile

'18 RTX 50th "Winder"
GPS- Garmin 2797

I did a large in-depth write up last winter when Tom asked me to install the same 7" GPS onto his SW that I had on my Doo...So I wont go into too much detail here.
My Detailed Garmin 2797 GPS Install link:
https://ty4stroke.com/threads/7-inch-bigscreen-gps-garmin-2757-on-sidewinder-crash-pad.147501/
Basically removed my 1200 DOO setup, and installed it directly onto the SW which only needed a few tweaks. So it did not take long at all this time round. Making the bracket is most of the work, and mine did not need much to make it fit the SW.
I cant say enough about having a 7'' screen on your crash pad, its incredible for touring, or just local trails...and close enough to tap on screen with ease. Best setup ive ever had on a sled, and this is the 3rd sled now with this exact setup. Love it!
I always wire into the +12v accessory "switched" plugin. This allows for several things, the GPS fires up with key, same as my truck. No need to turn it on, No need to turn it Off, and you can use it trailside with key "ON" to checkout where you're headed.
I only had to trim down the backside of the ''crash pad" cover abit to get a custom looking fitment.
Dan
I like to use the Battery tender pigtails, and on these sleds the pigtail plugs directly into the ACC. Pigtail.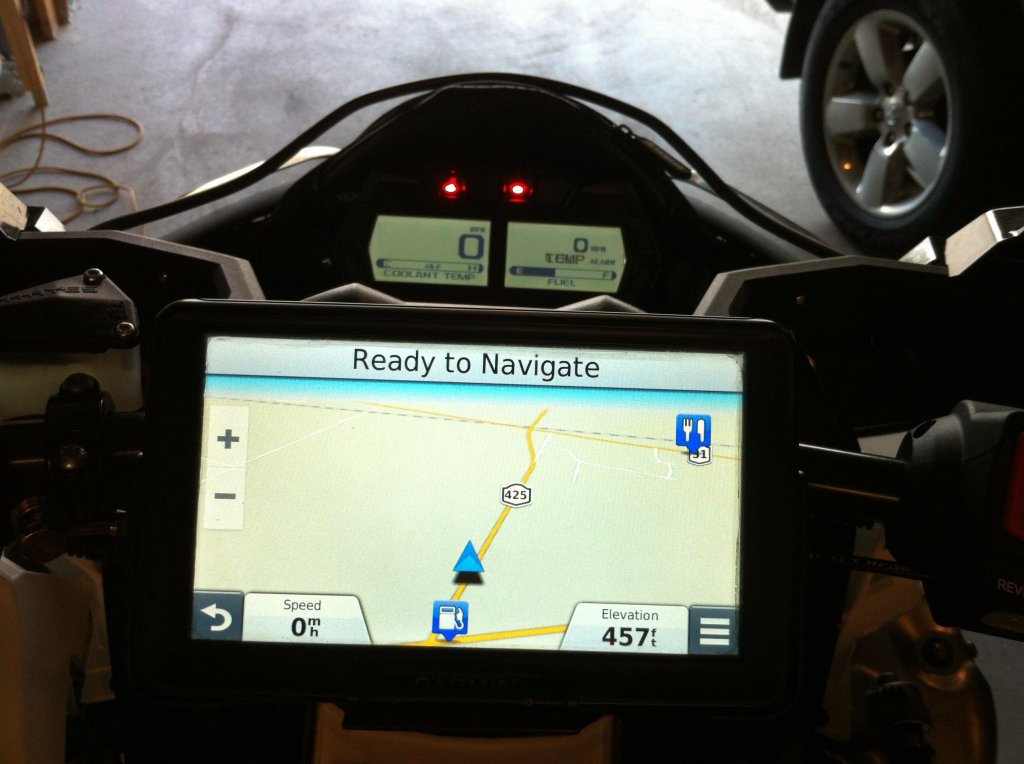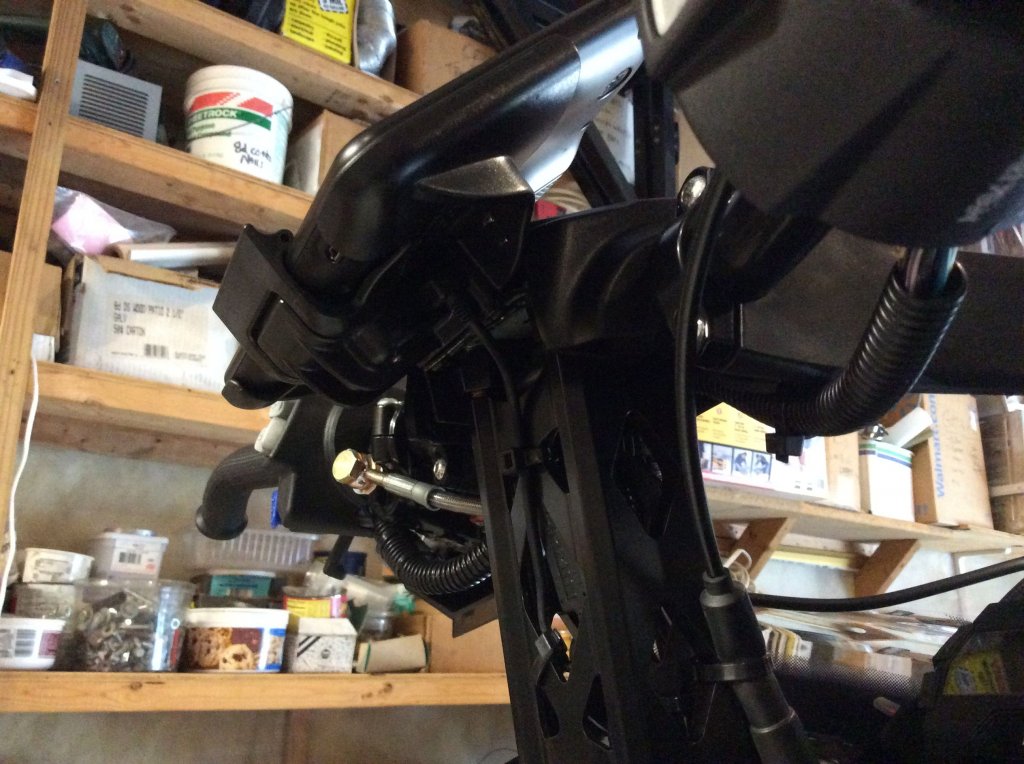 Notice the VENT, I got rid of the goggle bag day 1. Holds too much heat IMO.
Last edited:

Joined

Oct 8, 2005
Messages

7,494
Location
Country

Other
Snowmobile

'18 RTX 50th "Winder"
Ski's - BRP Pilot 6.9

Most of you have seen the write-up I did on this install last winter on my bud Tom's sled. So I wont go into all the detail again, and will link that thread to this post.
My Detailed pilot 6.9 install thread:
https://ty4stroke.com/threads/pilot-6-9-skis-installed.146599/
I pulled them off my 1200 Doo and I'm running them this season with Woody's 8'' Executive carbides(center) #WSD 9500 , which I got from CB Performance. Stock 4" square bars outers.
Just a couple pics......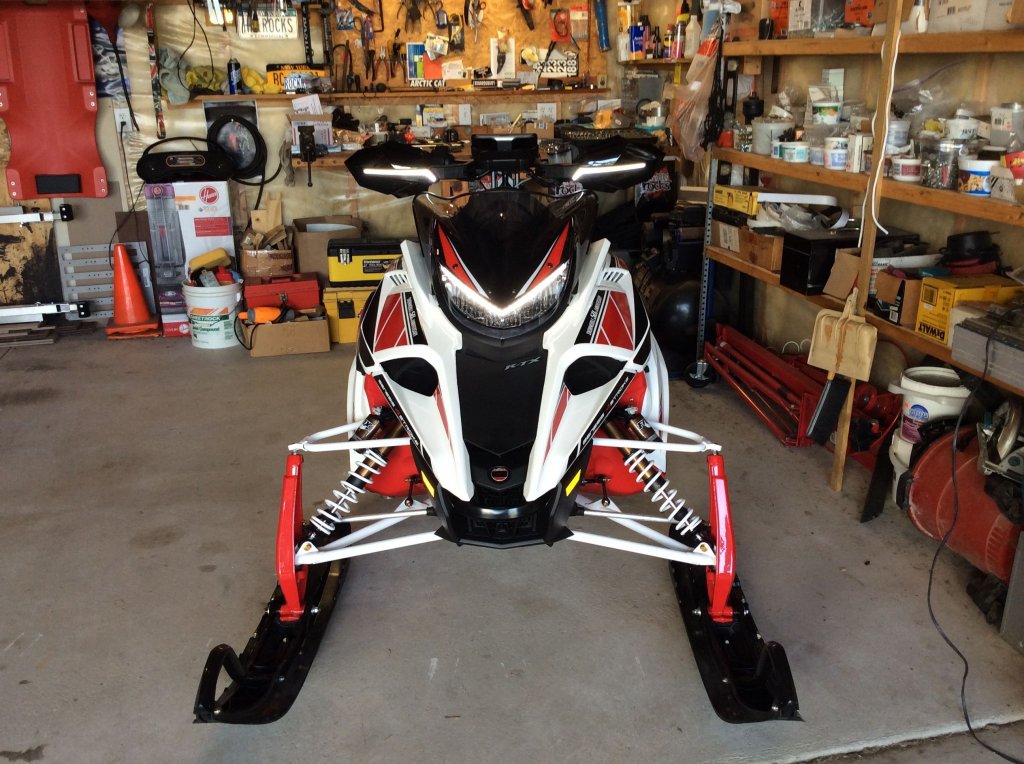 Last edited:

Joined

Oct 8, 2005
Messages

7,494
Location
Country

Other
Snowmobile

'18 RTX 50th "Winder"
Mods overview VIDEO
And for those that are as sick of reading and pics, as I am of typing right now...Here is my longwinded video "overview" of the mods I've done so far in the first day or two of having her home, along with some previews of mods to come.
Sit back and enjoy...lol (that is a joke)
Dan
Last edited:

Yamaha, Make me Come Back
Joined

Jan 1, 2008
Messages

3,084
Age

54
Location
Country

USA
Snowmobile

900 R
How many studs are you going with?

BTW: my '17 came with Battery Tender cable
Joined

May 24, 2003
Messages

390
Location
Country

Canada
Snowmobile

2018 SW B-TX LE 50th
Thank you for all of this!

Are you planning on a tether switch ?

If so, instructions/photos will be appreciated! Thanks!
Joined

Sep 22, 2014
Messages

121
Age

61
Country

USA
Snowmobile

2010 Apex, 2002srx, 2000 srx
Dan, I just have to say I'm feeling extremely lucky and honored to have bought the same sled as you!!
Your sure to cost me some money here but it looks like every penny will be well spent. My boss and the wife won't
Particularly feel the same way as he see's my face glued to the I pad and the wife see's the UPS truck rolling up again.
Keep them pics and posts a rolling.
I can actually hear myself getting fatter
Joined

Nov 22, 2004
Messages

1,095
Location
Website
Country

USA
Snowmobile

Sidewinder LTX-SE
YOUTUBE

arttyszka
Hey Dan, great write up! Do the Doo muffs fit with the ProCross hand guards in place?

Joined

Oct 17, 2016
Messages

1,565
Age

52
Location
Country

USA
Snowmobile

'17 Sidewinder LTX SE
Dan,

Thank you for all your work. Always an asset....

Joined

Oct 8, 2005
Messages

7,494
Location
Country

Other
Snowmobile

'18 RTX 50th "Winder"
Ice Scratchers - Ski Mounted - ''Trail Blizzer'' by QualiPieces

Came across this design in another thread here on TY a few weeks ago. PowderFalcon posted some pics of his setup, and the "anti-swivel" design caught my eye instantly. I knew I only wanted the ski mounted type, but I was veering away from the cable style as I had seen them spin often. So with this anti-spin design, I really felt these were nice, and look good too. I don't need them often, so I wanted something that looked good removed and easily attached for those certain days when I may need the extra cooling.
The Trail Blizzer really is a top quality kit, and they look great with the cable being covered and not exposed.
I will leave the plates on the ski's, and then just keep scratchers in my tunnel bag along with a 14mm socket and can slap them on in no time on the trail. Also I will add a large flat washer to the backside of the 14mm bolt, to help support it against the plastic ski leg.
I decided to drill the holes and mount them behind the spindles, as I know the pilot skis need all the strength they can get in those front legs. 1/4" hole for the smaller bolt, and 3/8'' hole for main bolt.
They can be hooked up onto back of ski's, but I only plan to run these when needed, and remove them for all normal riding. Not a fan of the hook/holders ect...not the greatest looking.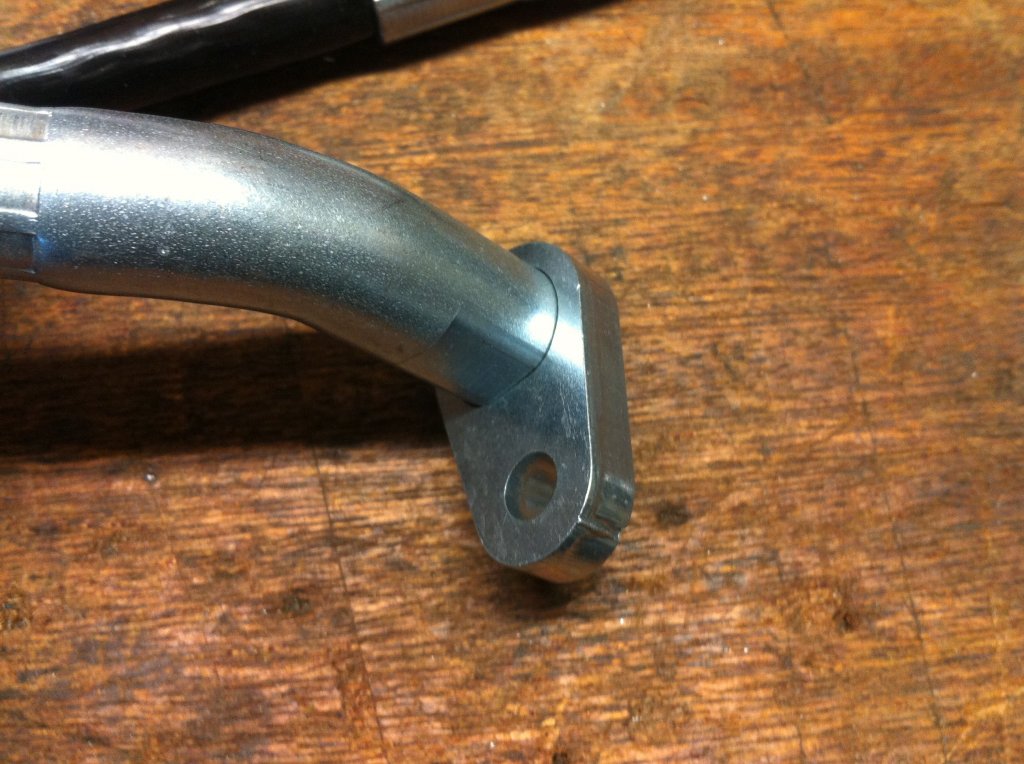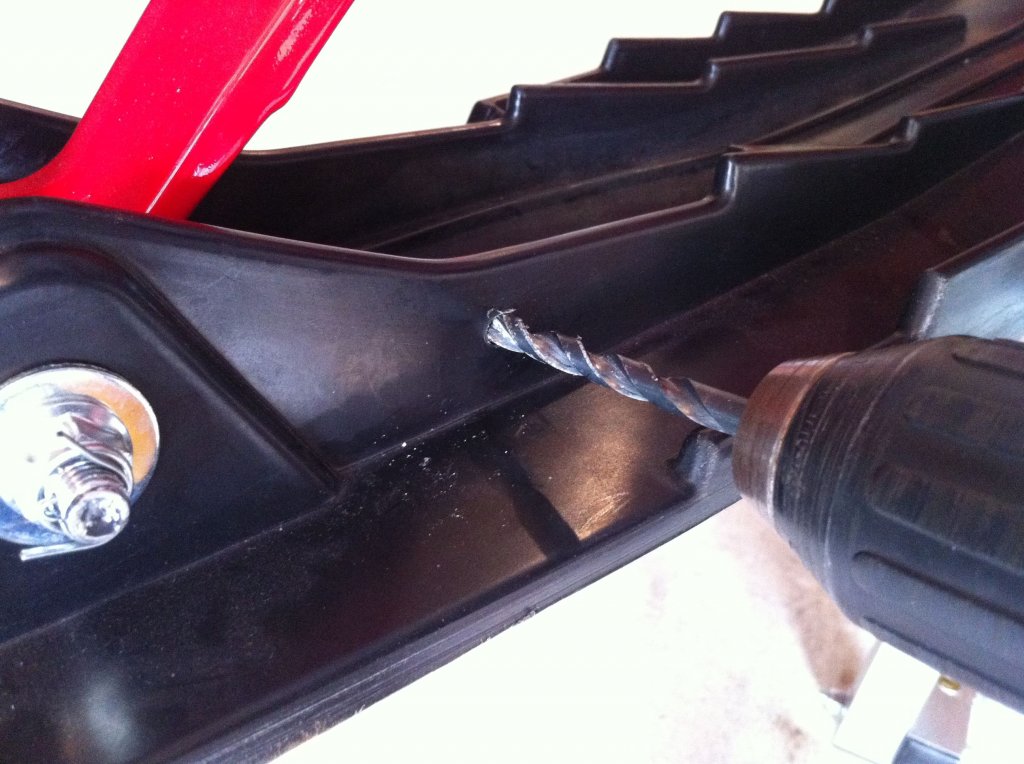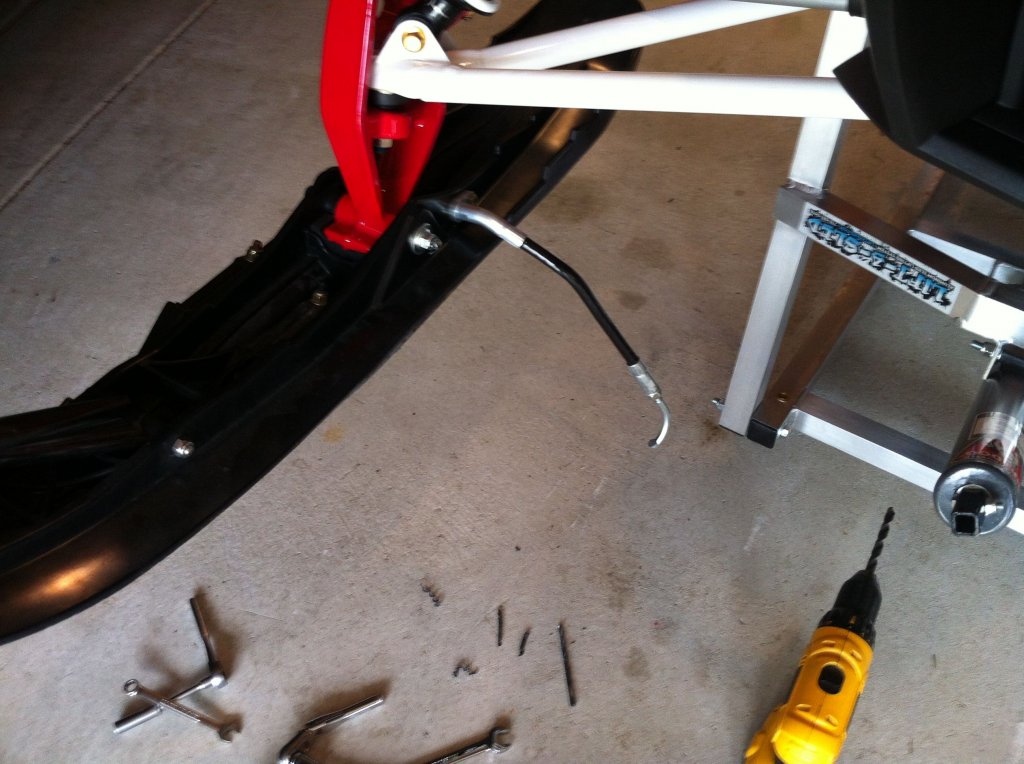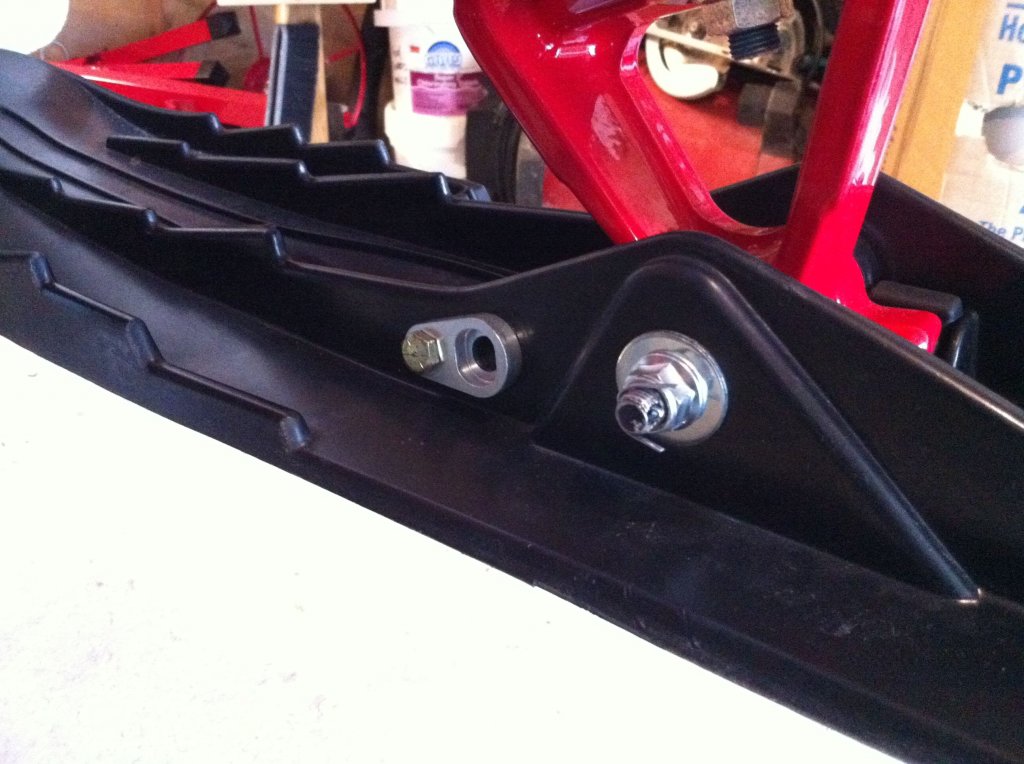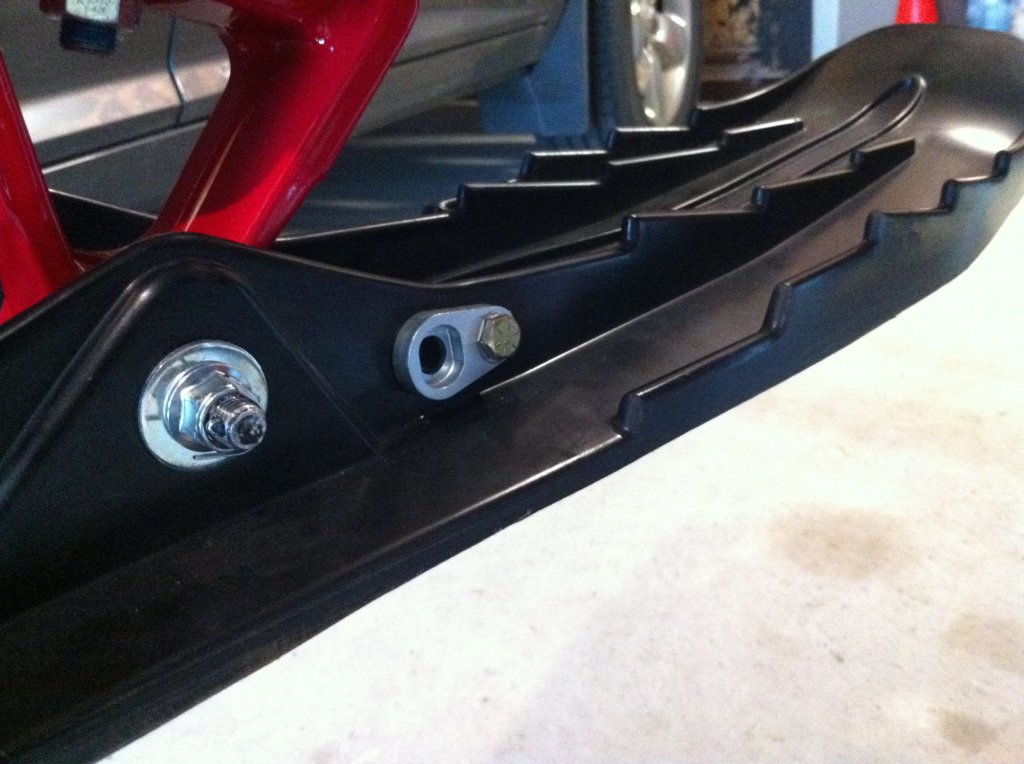 Last edited:
Joined

Dec 25, 2016
Messages

1,352
Age

65
Location
Country

USA
Snowmobile

Sidewinder XTX LE 137
A guy I knew had those on his Buick 225, he called them curb feelers.
Joined

Dec 19, 2016
Messages

194
Location
Country

Canada
Snowmobile

2017 Sidewinder LTX LE
Hurricane Suite, Flash to Pass
Pilot Skiis
Dan this is great, due to neccessity I have decided on the following effective immediately:
1) Throw away brand new never installed Powermadds and buy Cat Procross lighted hand guards + mirrors - way cooler
2) Throw away Yamaha tuner skis and buy Pilot 5.7 or 6.7 - way better
3) Buy Windshield bag - extra storage always better
4) Buy Aluminium lift - cooler than my old steel lift
5) Buy suite of clutch kit+flashes + muffler + flasher - Around December - critical
6) Swap out Woody signature studs and install Golddiggers - better (signatures not for me)
7) **LinQ - up for debate over deluxe tunnel bag
Last edited:

Joined

Nov 2, 2006
Messages

1,096
Location
Looks like Dan has already added a tether if you look closely!

Joined

Oct 8, 2005
Messages

7,494
Location
Country

Other
Snowmobile

'18 RTX 50th "Winder"
You're worse than I am with buying new parts for a sled you haven't ridden yet.

Just curious about that ultimatax belt? Myself and my buddies have never had good luck running aftermarket belts on all our past and current yamahas. Seems like the 8jp is working fine even with those long radar runs the TD guys do.
LOL, yeah been doing this pretty much the same way for close to 40 yrs! At 53 the parts now are just more expensive! haha
If you read this site, you dont have to go far to see many 8jps blown. Being that belt was made for a 135hp sled, it does make me wonder if the belt could be just not enough for this big power? Then others will chime and say they ran it on there viper turbo with no issue. So I think the jury is still out on belt life and clutching, and what may be causing issues.
I had heard and read a few guys who did some testing and liked the ultimax for longevity. So I will give one some test time. I had always liked the gates belts for performance, but I dont think they have any more longevity then a 8jp does.
This season will be interesting, to see how belt life is, and what guys come up with.
Dan
This site uses cookies to help personalise content, tailor your experience and to keep you logged in if you register.
By continuing to use this site, you are consenting to our use of cookies.